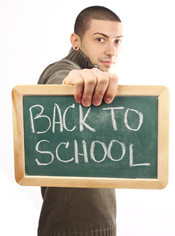 Alternative Education
Non-Traditional Programs is comprised of 4 sets of very unique programs available in Hillsborough County designed to provide an alternative in which to educate students when disciplinary measures have been assigned.

Education, Prevention, and Intervention Centers (EPIC) is the district's suspension amnesty program for students who have been suspended from school as a consequence for inappropriate behavior.

Alternative Education is an opportunity for students who have been assigned a "Change of Placement" through their traditional school due to disciplinary actions.

Youth Services is a division of Hillsborough County Public Schools and is partnered with the Florida Department of Juvenile Justice to provide education and guidance services to youth at multiple sites.

Juvenile Justice Transition Department (JJTD) for Hillsborough County Public Schools provides a seamless educational transition for students going to and returning from juvenile justice facilities and other types of commitment facilities throughout Florida and the United States.