Citizen Oversight Committee
The Citizen Oversight Committee oversees the spending on school improvement projects funded by the Education Referendum.

The committee, an impressive group with a longstanding commitment to the children and families of Hillsborough County, reviews the spending, progress and completion of all spending related to the $121-131 million a year generated by the half-penny sales tax over the next decade to address essential district needs including air conditioning, aging roofs, classroom technology and safety and security improvements.

The committee consists of six independent citizens who are not affiliated with the district and cannot work on projects funded by the referendum, and an additional member who is a Hillsborough County Public Schools principal and serves as a district representative to oversee spending and review referendum projects.
Hillsborough School Sales Tax Referendum Projects in Action over the Years
Committee Members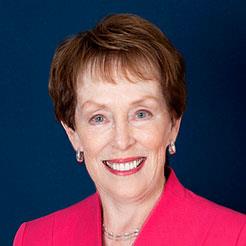 Phone:
Email:
Degrees and Certifications:
Betty Castor, MEd - Chair

Former University of South Florida President and Florida Commissioner of Education

Ms. Betty Castor serves as Chair of the Citizen Oversight Committee after spending her entire career in public service and as a champion for all children. From her start as a teacher, Castor rose to serve as President of the University of South Florida and was twice elected Florida's Commissioner of Education. Ms. Castor was the first woman elected to the Hillsborough County Commission and the Florida Cabinet. In the Florida Senate, she co-sponsored the Equal Rights Amendment and led bills to fund early childhood education. Ms. Castor lives in South Tampa.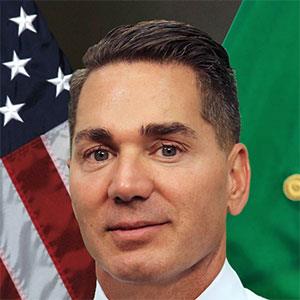 Phone:
Email:
Degrees and Certifications:
Sheriff Chad Chronister - Vice Chair

Hillsborough County Sheriff and Longtime Child Protection Advocate

A community leader with a long record of protecting children and fiscal responsibility, Sheriff Chad Chronister is Vice Chair of the Citizen Oversight Committee. He oversees the $433 million budget of the Hillsborough County Sheriff's Office which includes two jails, other large-scale facilities, hundreds of vehicles, and thousands of employees. Sheriff Chronister has been closely involved in children's causes for years; he has held significant leadership roles with the Boys and Girls Clubs, Metropolitan Ministries, and several other nonprofit groups. He lives in North Hillsborough County.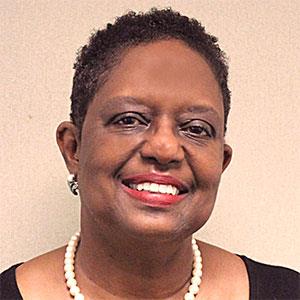 Phone:
Email:
Degrees and Certifications:
Bonnie Carr

Retired Certified Public Accountant and Former Controller, Former Vice President and Chief Financial Officer of Hillsborough Community College

Ms. Bonnie Carr developed and managed budgets in excess of $400 million as Controller and Vice President for Administration and Chief Financial Officer for Hillsborough Community College. She has served as a financial manager on major projects in Tampa Bay and Chicago, including Chicago's $1 billion Navy Pier expansion. In the community, she is a Board member and Chair of the Plant City Planning Board, Board member for Athena Society and the Plant City Boys and Girls Club, and member of the Plant City Chamber of Commerce Government Affairs Committee. Ms. Carr lives in East Hillsborough County.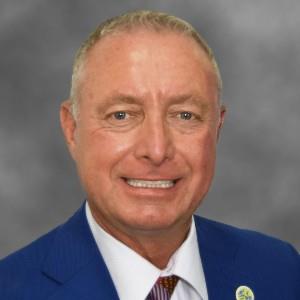 Phone:
Email:
Degrees and Certifications:
Rick Lott

Former Mayor of Plant City, Rick Lott previously served in the role from 2007 through 2009. He has also served multiple terms as a City Commissioner and on several boards and commissions, including the High Speed Rail Commission and the Hillsborough County Transportation Task Force. In addition to his role as a community leader, he serves as CEO of Zeno Office Solutions and is the co-owner at Zymphony Technology Solutions.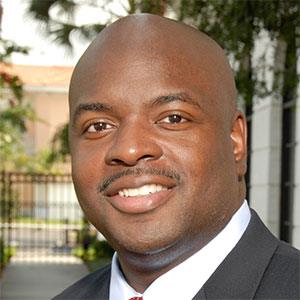 Phone:
Email:
Degrees and Certifications:
Ed Narain, MBA, JD

Former State Representative and Active Civic Leader

Mr. Edwin "Ed" Narain is a former state legislator, active community leader, and advocate for children's causes. Currently a Director of External Affairs with AT&T, he has served as a leader with the Children's Board of Hillsborough County, Hillsborough County Head Start Policy Council, and Hillsborough County Community Action Board. During his time in the Florida House, Mr. Narain was recognized with awards from the Florida League of Cities, Florida Boys and Girls Clubs, and Florida Chamber of Commerce. A former USF Student Body President, he lives in West Tampa.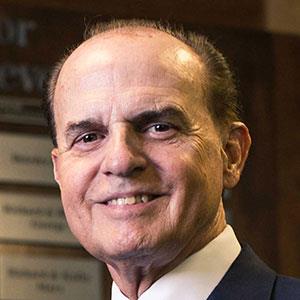 Phone:
Email:
Degrees and Certifications:
Jose Valiente, CPA

Certified Public Accountant and Past Greater Tampa Chamber of Commerce Chair

A certified public accountant and consultant for more than 40 years, Mr. Jose Valiente has held numerous leadership roles in the business and civic communities. He has served terms as Chair or President of the Greater Tampa Chamber of Commerce, University of South Florida Latin Community Advisory Committee, Tampa Bay-Cuba Trade Commission of the World Trade Center of Tampa Bay, and Boy Scouts of America Gulf Ridge Council. Named Tampa Hispanic Heritage, Inc.'s 2005 "Hispanic Man of the Year," Mr. Valiente lives in Temple Terrace and has lived in Tampa Bay for more than 50 years.