"Here Comes The Bus" App
Download the App Today!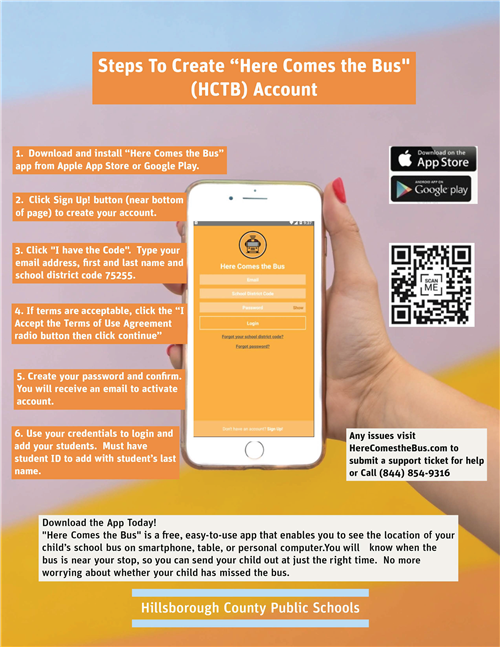 "Here Comes the Bus" is a free, easy-to-use app that enables you to see the location of your child's school bus on smartphone, tablet, or personal computer. You will know when the bus is near your stop so you can send your child out at just the right time. No more worrying about whether your child has missed the bus.