Overdue Library Books
Parent links are going out to the 300+ students who have overdue books on their school library account.

To check what books your have out on your account, go to the Virtual Library Catalog site and input your student number as your "Log In".
BARRING (sirsi.net)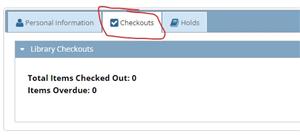 Any overdue slips returned to Media Specialist Mrs. Daniels have already been searched for.
An inventory of all books was conducted at the end of last school year, so if the books have been due for over a year, they have not been turned in.
Books are a flat fee of ten dollars for a non-graphic chapter book, and fifteen dollars for each nonfiction or graphic book.
Books on student accounts not resolved this year will remain on your student's account through high school. This is considered school property and may inhibit future privileges in high school.
If lost, cash or a check written to Barrington Middle School are accepted forms of payment for each lost book.

Reach out to Mrs. Daniels for further questions at email Kathleen.Daniels@hcps.net