Return to Headlines
Hillsborough County Dental Research Clinic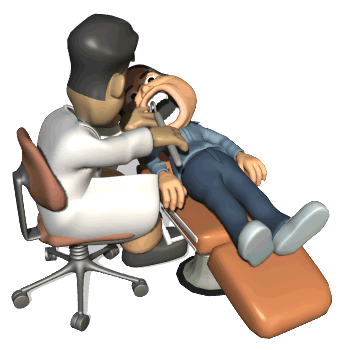 The Hillsborough County Dental Research Clinic is a not-for-profit, low-income dental clinic located within Erwin Technical College at 2010 E. Hillsborough Avenue, Tampa, FL 33610
The phone number is (813) 238-7725
Hours: 8:00AM-3:00PM. The schedule changes slightly during the summer.
The clinic is open on weekdays, and is closed on holidays of the Hillsborough County Public School system.
The clinic provides general dental services and emergency dental services for patients aged 18 or older.
Prices are fixed and are low. Payment, IN CASH ONLY, is expected at the time of service. There is a Suncoast Credit Union ATM in the building.
For general care, patients should call and schedule a series of x-rays, $50 (cash only). After that, they can schedule a full exam with a dentist for $50 (cash only). They will then have a treatment plan and can schedule services as needed.
For emergency treatment of pain, swelling, or bleeding, patients should come to the clinic between 8:00AM and 1:00PM any day we are open. Emergency patients will have one tooth or area examined and treated to relieve pain. *Restorative treatments are only done on established patients. Emergency patients are worked in throughout the day between our scheduled patients. Please arrive before 10:00am. There will be a wait, so the earlier you arrive the more likely you will be treated the same day. Emergency exams and an x-ray are usually $40 (cash only) and simple to complex extractions range from $100-$500 (cash only).
The clinic does not place implants and we do not prescribe narcotics or opioids.
The clinic does extractions, exams, cleanings, fillings, crowns and dentures. And can perform a limited range of root canals on established patients.
Patients visiting the clinic will need to show ID at the administrative office in the front of the building to enter the clinic.
COVID-19 procedures are in place for your safety. If you have any symptoms of COVID or you suspect you have it, if you have been in contact with someone with COVID or suspected of having it, please postpone your visit to our office for two weeks until you are cleared of disease.
Erwin is a public technical college. The dental assistants are in training. The dentists are experienced and licensed.
FEE SCHEDULE
New Patient X-rays: (Full Mouth Series): $50
(Panorex): $40
New Patient Exam: $50
Periodic Oral Exam: $30
Emergency Exam/X-ray: $40
Tooth Extraction: $100 and up (Wisdom teeth or surgical extraction case by case)
Healthy Mouth Cleaning: $60 (Fluoride Treatment +$10)
Deep Cleaning (per ¼ of the mouth): $120
(Entire mouth $480)
Amalgam (Silver Filling): $70 - $110
Composite (White Filling): $80 - $120
Crowns (Porcelain to Non-Precious Metal): $470
Crowns (Zirconia, Porcelain, Over Implant Crowns): $620
Posts / Build-up: $160
Dentures (Top and Bottom Set): $940 / (Single): $470
Partial Dentures: $440 - $620
Fees for other procedures available on request
These fees are meant as a guide only and can vary based on complexity. Final fees will be discussed with you at the treatment planning appointment. Fees are subject to change.
For emergency services, we treat one tooth or area, we do not make fillings, crowns or dentures for emergencies. We cannot alter, adjust, or re-cement dental appliances or restorations we did not make.
** We accept only cash and have no financial plans **