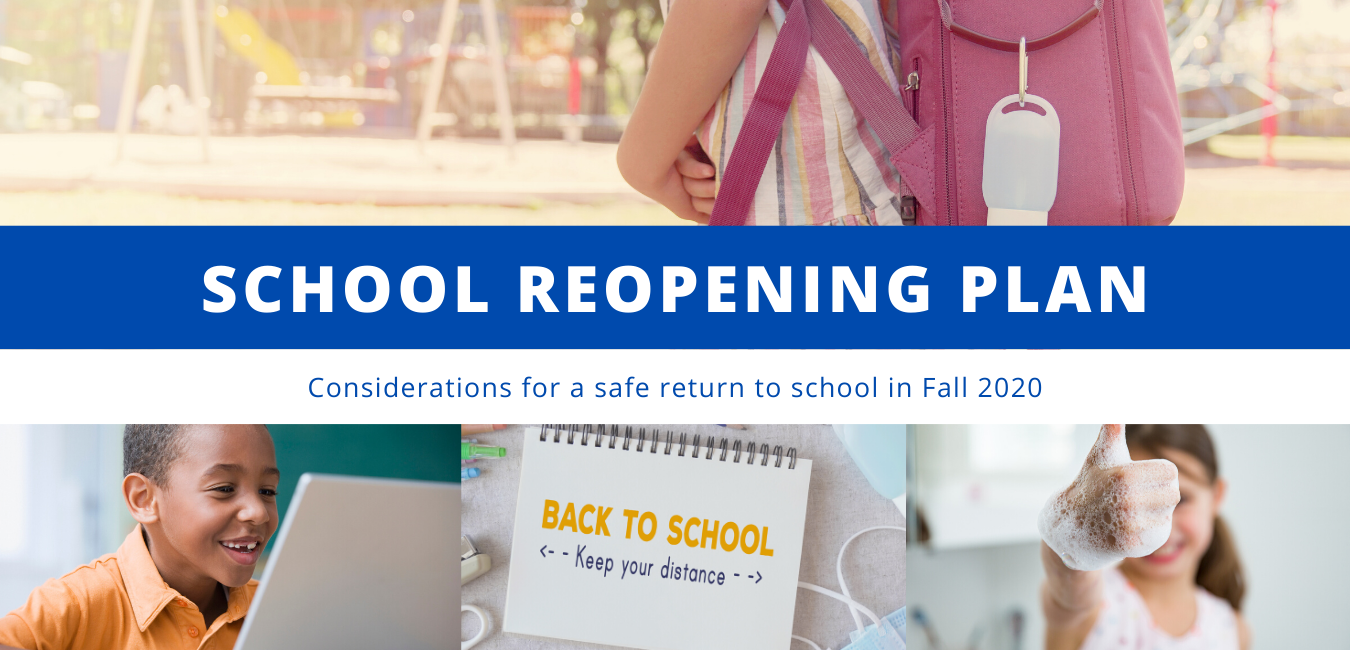 Reopening schools during COVID-19 is critical to reopening the community and even the state. This is not an obligation our district takes lightly. However, our first commitment is to the students and families we serve. Our priority must be keeping them safe. This School Reopening Plan aims to define clear guidance for the reopening of schools that align with the regulations developed in collaboration with state and national health professionals.

The areas outlined in this plan represent major considerations our district is addressing to reopen schools safely and to sustain their reopening. Each department has taken the safety of both staff and our learners into consideration.

Of course, as with every plan right now, this document is fluid and will change as necessary based on guidance from the state, CDC and considerations to our families and our staff. We obviously don't want to have a COVID-19 case at one of our schools in the fall but it could, and we will be ready to react if and when it happens.

We strongly believe the actions brought forth in this plan are in the best interests of our students, families, staff and community.
"The secret of change is to focus all of your energy, not on fighting the old, but on building the new." Consistent with modern educational practices influenced by the Greek philosopher Socrates, teaching and learning is an ever-changing exercise of thought and frustration. It is in the latter that learning truly takes place, and Hillsborough County Public Schools, like school districts across the country, has certainly experienced these fundamental truths as we have navigated the challenges of closing out the 2019-20 academic year. However, the opportunity to rise, to learn for the teaching, is why I share with you this 2020-21 School Reopening Plan.