Welcome to the Media Center! The mission of the Media Center is to ensure all students and faculty at Tampa Bay Technical High School are provided with the best resources for 21st-century learning. The Media Center collection includes diverse materials that enrich the curriculum of all magnet and technical programs. The Media Specialist provides lessons on information literacy, training on technology integration, assists students with reading interests, and ensures a warm and welcoming environment for all students and faculty.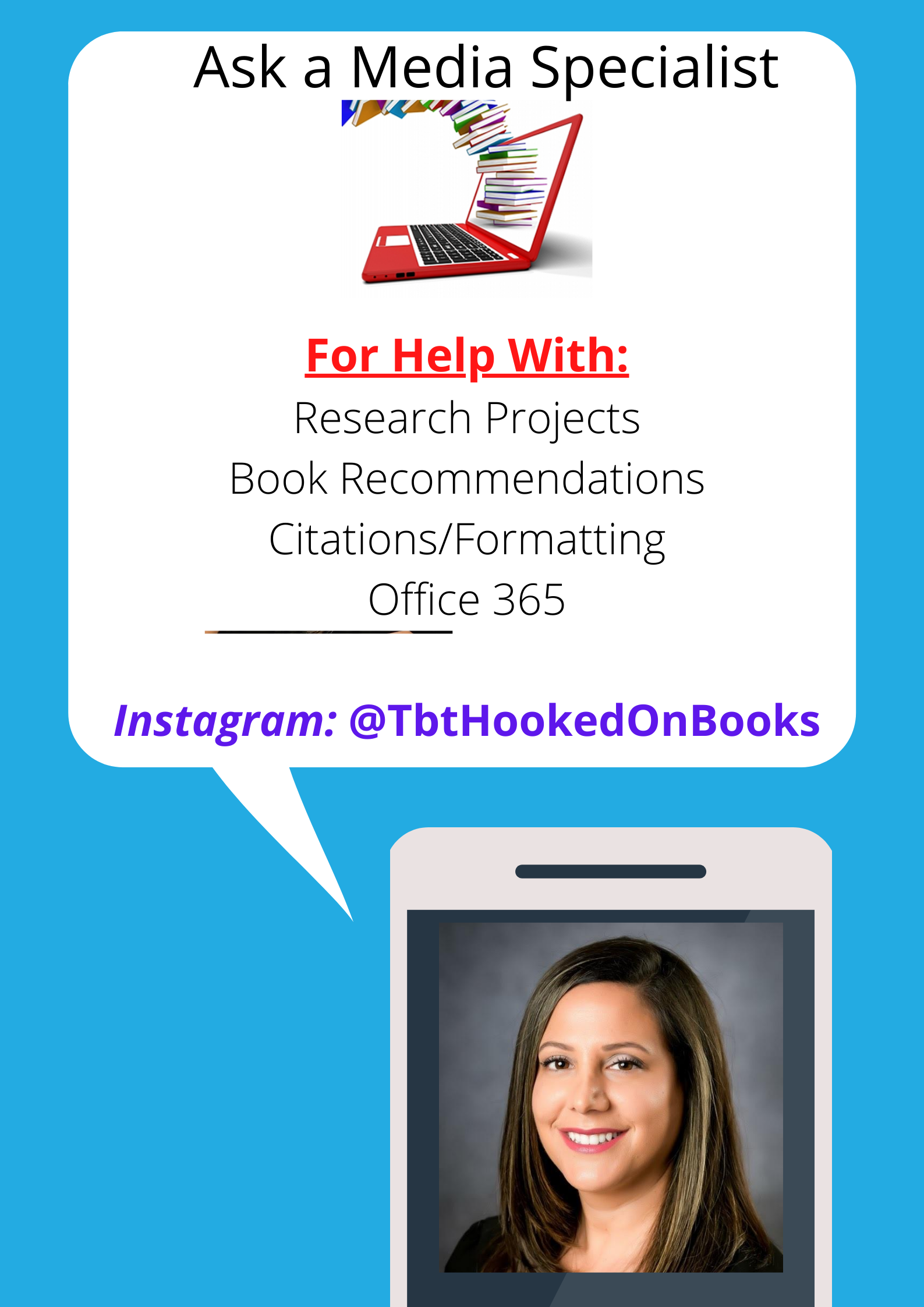 Phone: Ext. 364
Email:
Degrees and Certifications:
USF: Master's Degree in Library & Information Science UMGC: MicroMaster's Certificate in Instructional Design & Technology FSU: Bachelor's Degree in Mass Media Communications
Ms.Giordano

Ms. Giordano has been a Media Specialist in Hillsborough County since 2010. She is very excited to continue another year at Tampa Bay Tech! When she's not helping students with researching skills and book recommendations, she volunteers with various theater projects around Tampa Bay. She loves the great outdoors and one of her goals is to visit all of the national parks in the United States. Her favorite classic novel is The Count of Monte Cristo because it provides adventure, mystery, romance, and suspense.