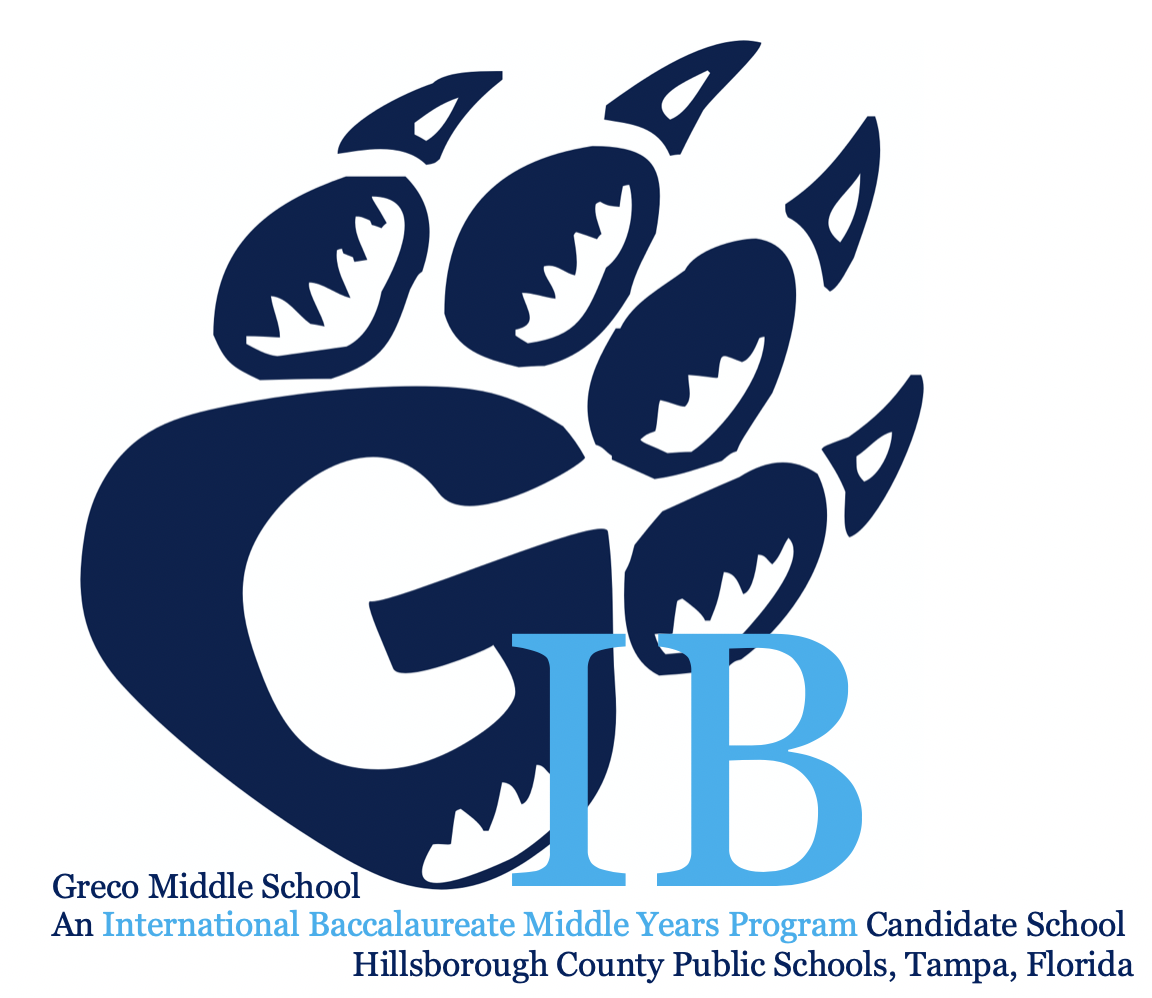 Frequently Asked Questions (FAQs)

What is IB?

The International Baccalaureate® Middle Years Program is for students aged 11-16. The MYP is a challenging framework that encourages students to make practical connections between their studies and the real world. The MYP is inclusive by design; students of all interests and academic abilities benefit from their participation. Implementation is wall-to-wall at Greco: a whole-school endeavor. All students, all teachers, all courses are IB.

So is Greco a selective or restrictive magnet school now?

No; Greco remains a neighborhood school, and all students zoned for Greco will remain Greco Cubs. Our "magnet" designation comes into play for any families NOT in our attendance zones who would like to choice into Greco to fill any remaining seats.

If Greco is "magnet," what about school hours and transportation?

The current indications are that we are not changing our school hours, and we do not provide transportation outside our regular attendance zones. Families choosing to join us will need to provide their own transportation if they live outside our regular attendance zones.

Is STEM going away?

No; International Baccalaureate requires students to take a class called "Design," and that is very similar to our current STEM class. In addition, IB requires all teachers to create interdisciplinary units that incorporate the elements of STEM and arts, so students will get more opportunities to make authentic, real-world connections and to explore how interconnected our subjects really are.

I hear that you're both an IB school and a Community School. What does that mean?

Yes; it means that we offer a well-rounded and balanced set of offerings for students and families. We offer supported and challenging academics, while also empowering families with assistance to grow and thrive. We are deeply invested in the community in many ways: outreach events, corporate partnerships for sponsorship and mentoring, and on-campus services to promote strong foundations for students. We are currently building both interconnected programs and we're welcoming community support. Contact Ms. Price for IB support (carly.price@sdhc.k12.fl.us) and Dr. Ciciler Russ for Community School support (ciciler.russ@sdhc.k12.fl.us).

How are students assigned classes at Greco?

Our goal is to provide students a well-rounded, balanced schedule that reflects their needs. We use students' historical data from standardized tests to determine those needs. We also allow students to get a taste of multiple electives in the beginning of their sixth grade year so they can advise us of their interests.

How do I schedule a tour?

Contact Ms. Nina Bellamy (nina.bellamy@sdhc.k12.fl.us). Please be advised that during Covid-19 times, our visits may be virtual to ensure the safety of all involved.