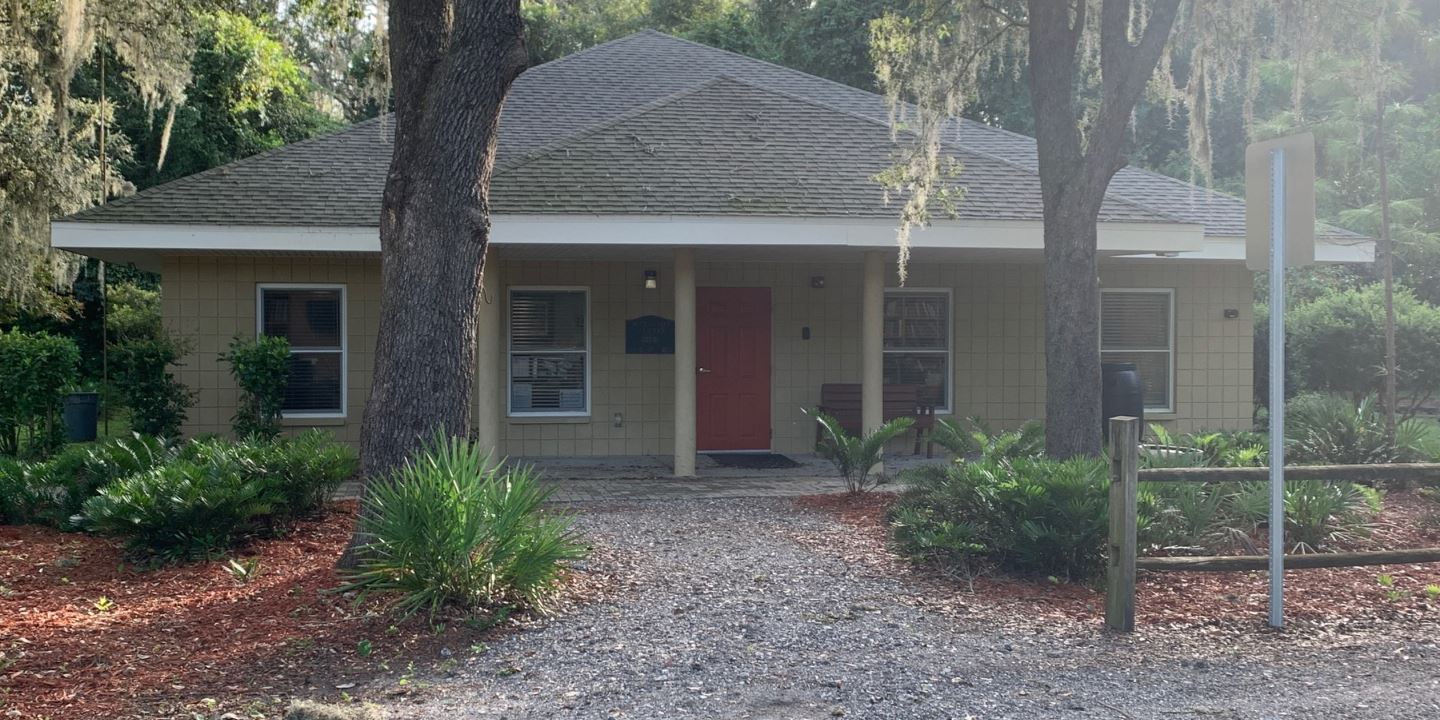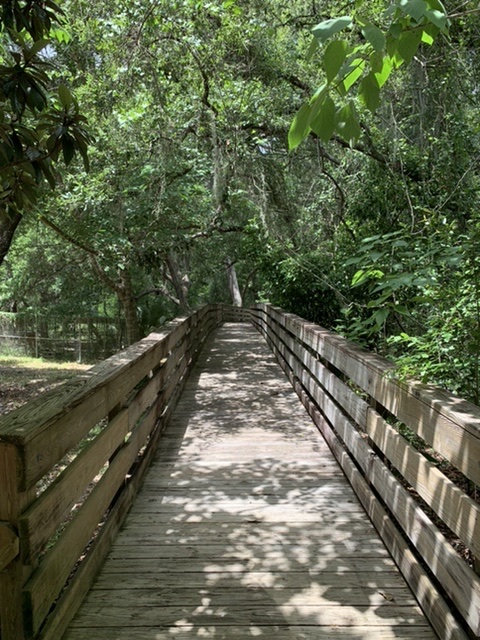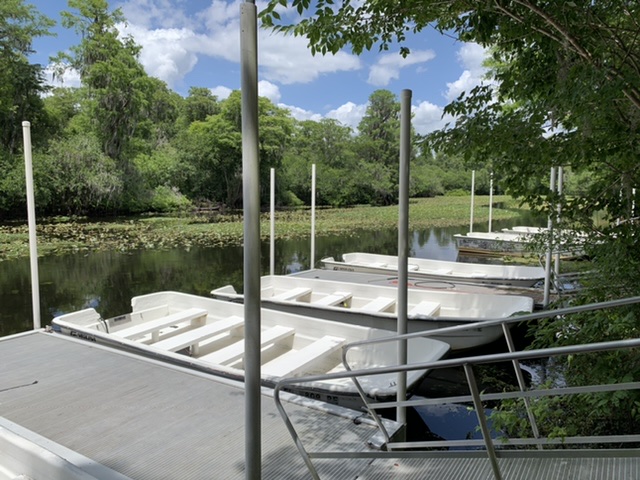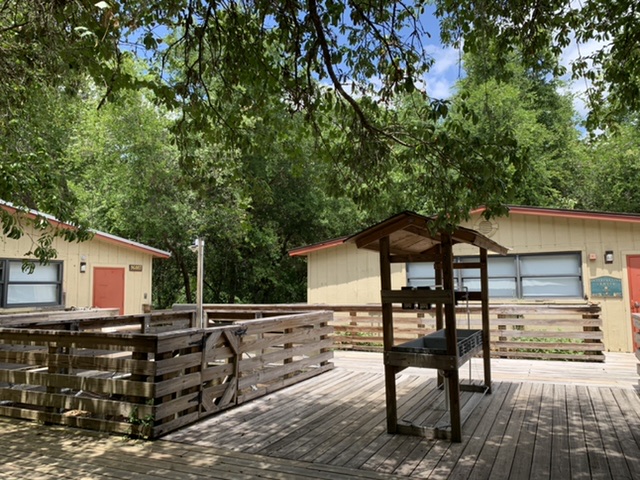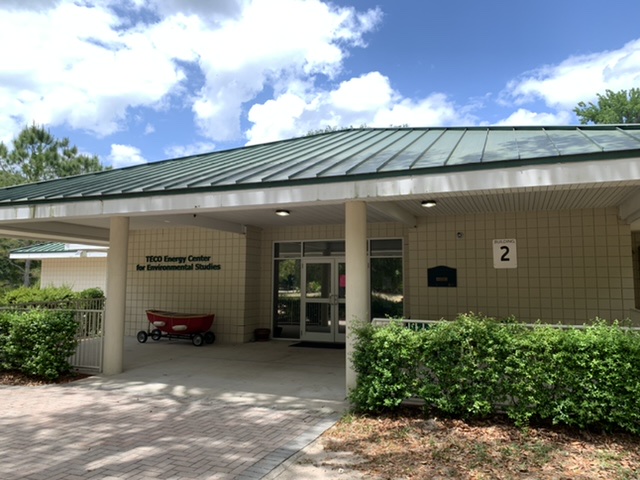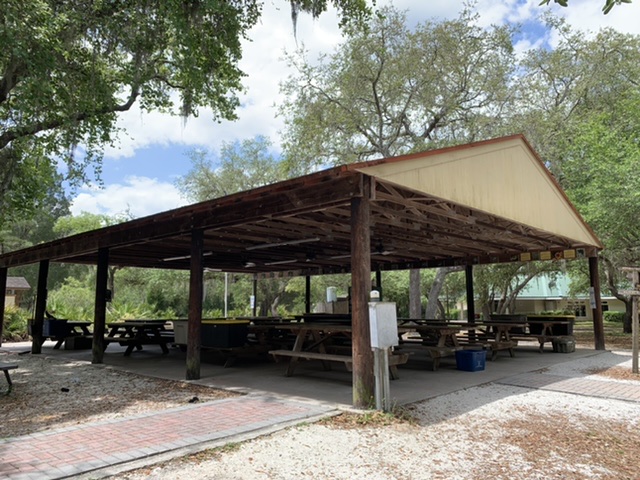 Site Features of Nature's Classroom

365 Acres: Raised walk through varied habitats along the Hillsborough River.

Boardwalk in to Wetland Habitats: over 600 yards of boardwalk through hardwood hammocks and wetlands.

Boat Dock and Fleet of Boats: Carolina skiffs with trolling motors take students on the river to look at the health of the river through biological diversity and chemical data collection.

Outdoor Classrooms: Interpretation kiosks are located throughout the property as areas to pause and conduct lessons with groups of learners. Seating capacity of 30-50.

Interpretive Center: Two rooms house small animals that represent the five classes of vertebrates. The majority of the collection are adopted animals needing a new home.

Interpretive Classroom: Meeting space for smaller groups (20 -50).

TECO Energy Center for Environmental Studies: Meeting space and seating for groups up to 250 individuals. Includes a catering kitchen, pass through catering window, presentation technology and restrooms.

River-side Shelters: These large gazebos are staging areas for shoreline activities. Each can house approximately 50 individuals.

Outdoor Pavilions (shelters): able to seat 300 – 350 individuals.

Outdoor Skills Areas: Hiking trails, orienteering courses, archery range, horseshoe field, boating.

Florida Native Animal Collection: The Animal Compound and Aviary house large Florida native species that are non-releasable due to injuries, orphan status or nuisance animals that were trapped and needed relocation.

Florida Native Garden: Formerly the Animal Compound, this area has been restored with Florida native vegetation. This includes an ethnobotany garden and bog/water garden.

TECO Energy Center for Environmental Studies: Seating capacity of 250, equipped with catering kitchen, and technology for presentations. This building is available for workshops, trainings, organization and private functions.

Eagle Scout Projects: Many candidates for Eagle Scout status have completed their projects on the Nature's Classroom site. We value the effort that these young men put into creating sustainable additions to our site and programs!